18 August 2022
Hi everyone
My new comic is out! It's the one I'm doing for the local arts group and it's called 'The Mysterious Doors of Stanley Halls'.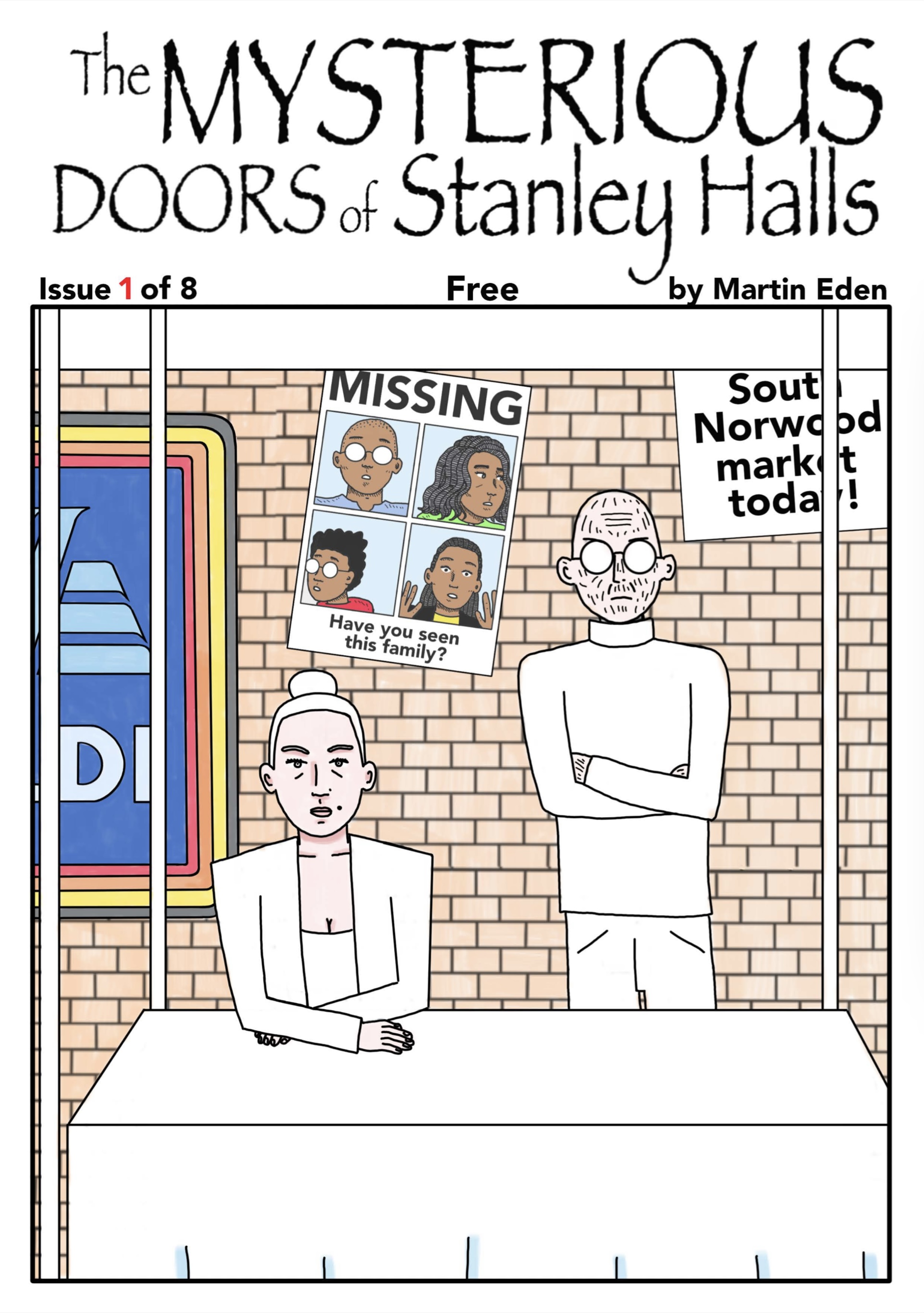 The first issue is 16 pages long (plus covers) and the series will be 8 issues long. You can read the first issue here online:
If you'd like a physical copy, it's available from the Stanley Halls/Stanley Arts cafe in South Norwood – totally free. There are copies there right now.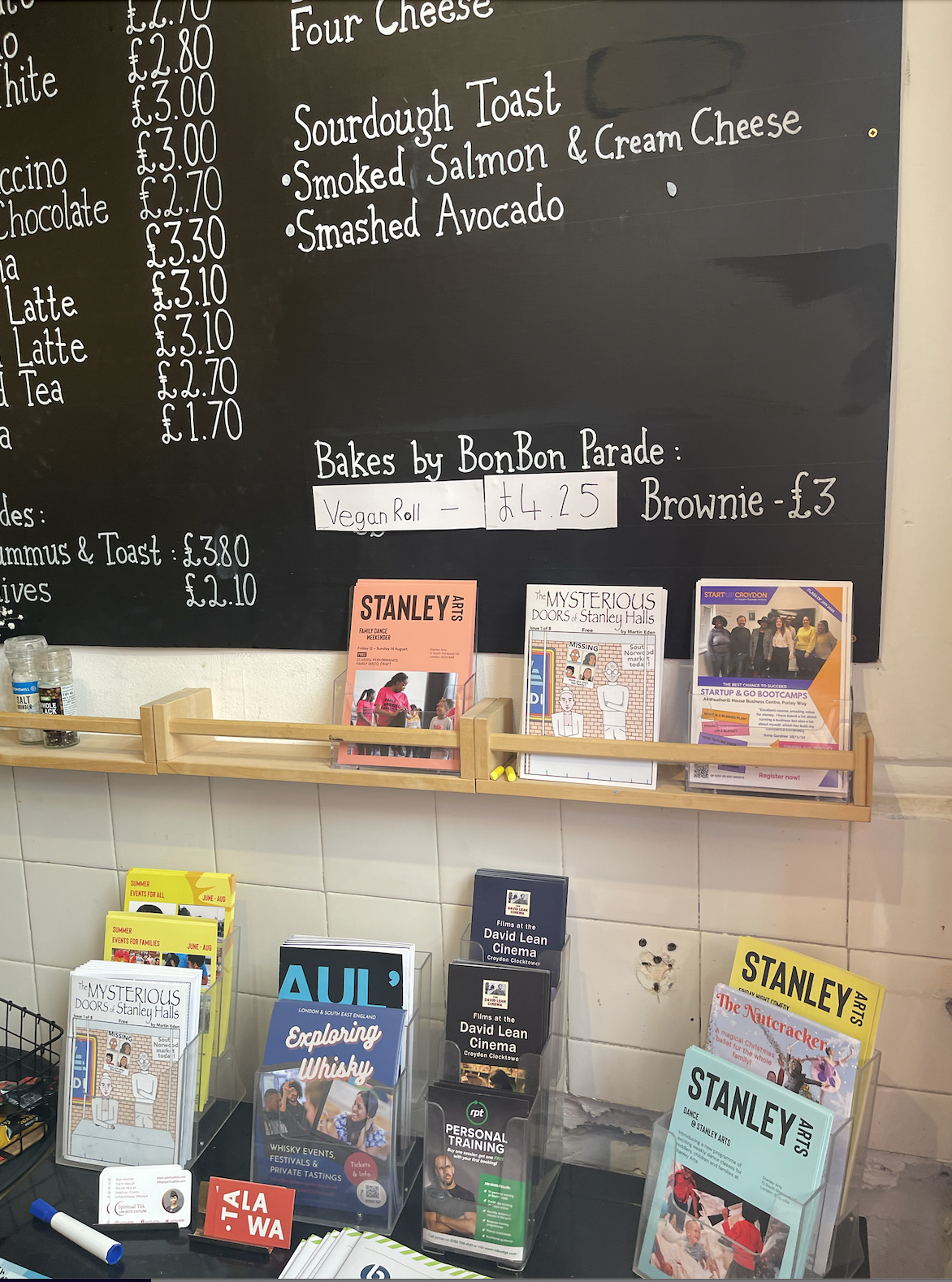 Or if you'd like me to send you a physical copy, please just send the price of a stamp (95p for first class, 68p for second class) to my Paypal (martrpeden@yahoo.co.uk). If you'd like to subscribe for 8 issues, then please send me the price of 8 stamps via Paypal (£7.60 for 1st class, £5.44 for 2nd)!
I've gone back, a little bit, to my old O Men drawing style, so see what you think! It's a thriller/magic/sci-fi story about a group of people who get trapped in a famous local building! There are also some fun cartoons, such as 'Captain South Norwood'.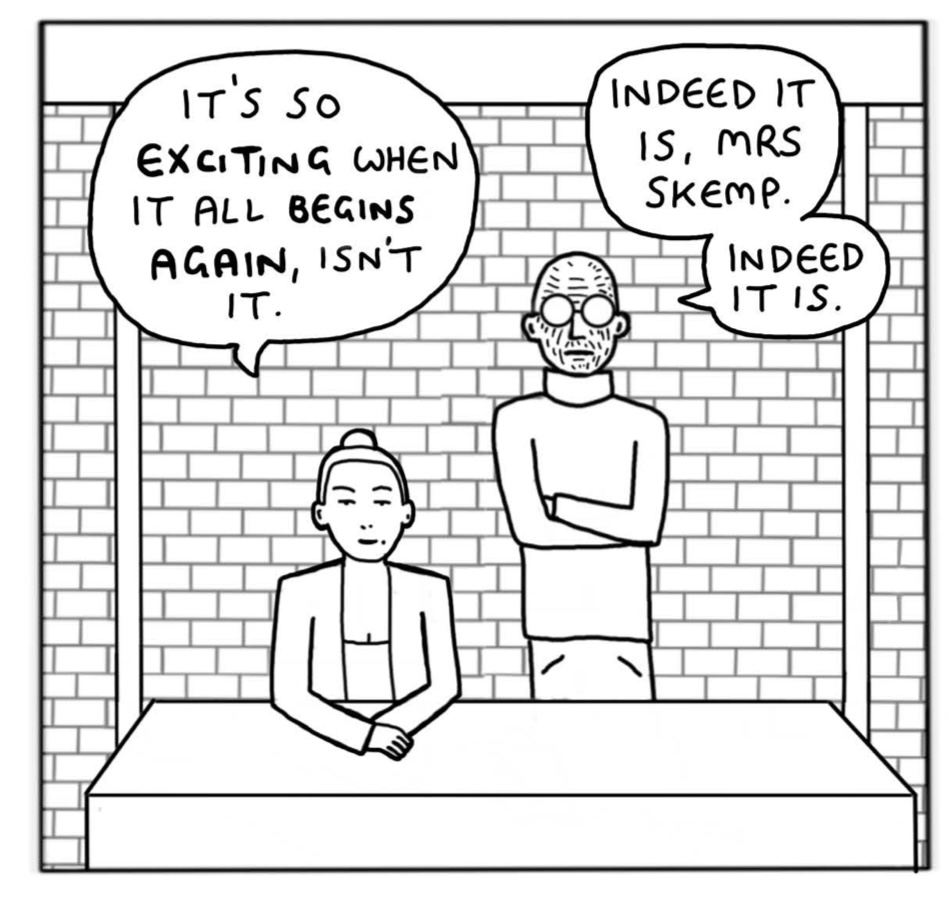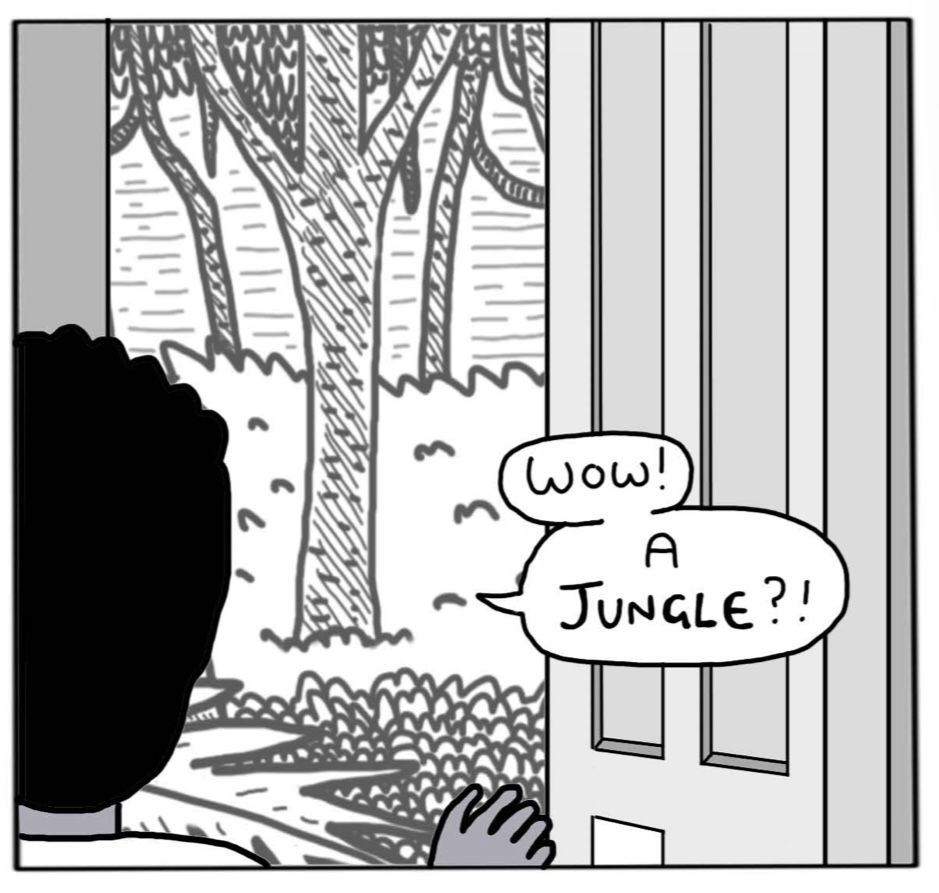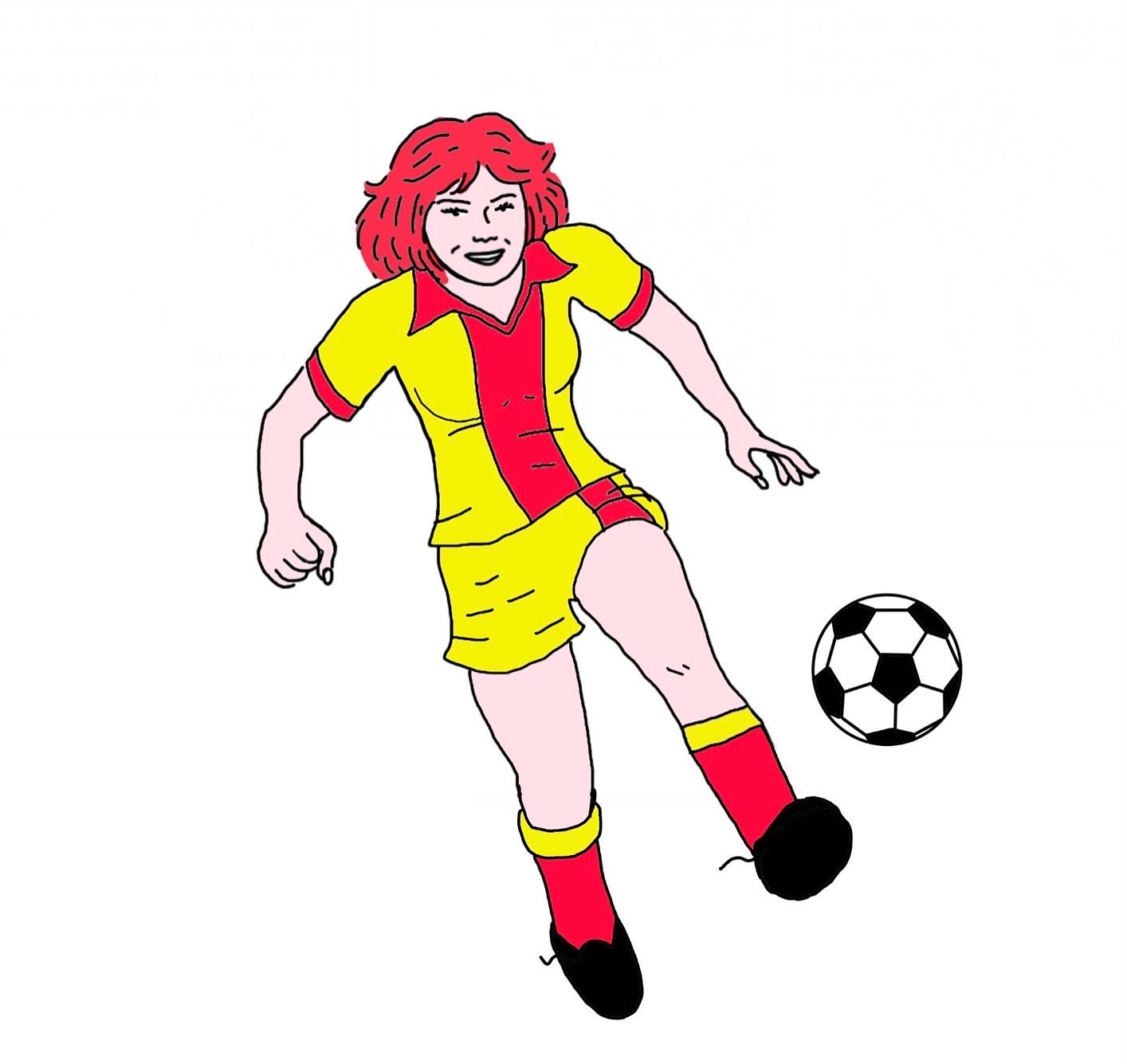 It's gonna be fun!
Also, if you're local to South Norwood, they're inviting applications for their second round of mini grants to engage the local community with inventions. You have until the start of September to apply and more info can be 
found here
.
This is the criteria:
Be inspired by South Norwood invention and creativity
Take place within the South Norwood High Street Action Zone
Be presented by the end of January 2023
Be an activity that people can attend for free
Engage local people to learn more about the project and local heritage (this is the main one, we'd like something with allows people to actively get involved in one way or another e.g. talks, tours, workshops etc)
*************
6 February 2022
Hi everyone,
Zeros is back!
Yes, after a little break, the brand new Zeros chapter is here.
It's Chapter 11 and it's a full 22-page EPIC called 'Lost Angeles'.
Now, I think I'm known for my 'strong female characters' but this one is mostly about the boys of Class O (Will, Toon, Brains, Yuki and Rex) as they head off on an adventure. (I'll let you into a secret – it was going to also feature a few other characters from the other classes – Skater Ray, Hat and others – but it was just getting too 'busy').
It is told from Will's perspective and we delve into some of his deep secrets… What are they??
The story will run on this website and Facebook/Instagram/Twitter every Tuesday and Friday. I might not be putting the collected issue onto Comixology/Amazon until the chapter has finished.
We're heading into the final chapters of Zeros Volume Two! After 'Lost Angeles', we have some special chapters called 'The Before Stories', which will turn a lot of things on their heads, and then we head into the final three or four chapters of the volume. It's going to be explosive!
*******************************
2 November 2021
Hi everyone!
Just a couple of quick updates  🙂
We're now on chapter 10 of Zeros volume 2, and this is a full 24-page story which I'll be releasing page by page on Tuesdays and Fridays.
If you can't wait and want to read the whole thing now, it's available on Amazon Kindle here:
20 June 2021
Just to say that the next batch of Zeros chapters will be released digitally on 30 June on Comixology/Amazon Kindle, in an issue containing chapters 7, 8 and 9.
Chapter 7 will hit this website on 30 June, Chapter 8 on 5th August, and Chapter 9 on 2 Sept.
1 March 2021
Hello hello hello! Vol 2 Chapter 3 is up on the website now – 'After Party'.
7 Feb 2021
Hi everyone – just a couple of bits of news from moi:
– Chapter 2 of Volume 2 is now up on the website!
– You can hear an interview with me alllll about Volume 2 here:
Part-Time Fanboy Podcast: Ep 341 Martin Eden Goes Back To Zeros!
16 January 2021
Zeros is back, everyone! Volume 2 is here and I'm going to try to remember to update this News page more often!
The plan is to release a new chapter at the start of each month (I don't think releasing a new page each week works well for Zeros). Further along, I might actually release 1 or 2 pages each week when the story works that way (and if I'm far enough ahead).
Anyway, if you can't wait for more Zeros, the first three chapters are available as a special digital comic on Comixology and Amazon Kindle (you can see the cover below). The issue also includes an interview about the series with me. Otherwise, you can come back here for Chapter 2 on 1 Feb!
I've just released some Chapter 1 notes on the new Notes section so please check them out (click on the Notes tab at the top of the webpage)!
For the latest Zeros news, you can join the 'Zeros Comic' Facebook group, I'm on Instagram (Martin Eden or martrpeden) and Twitter too (spandexcomic).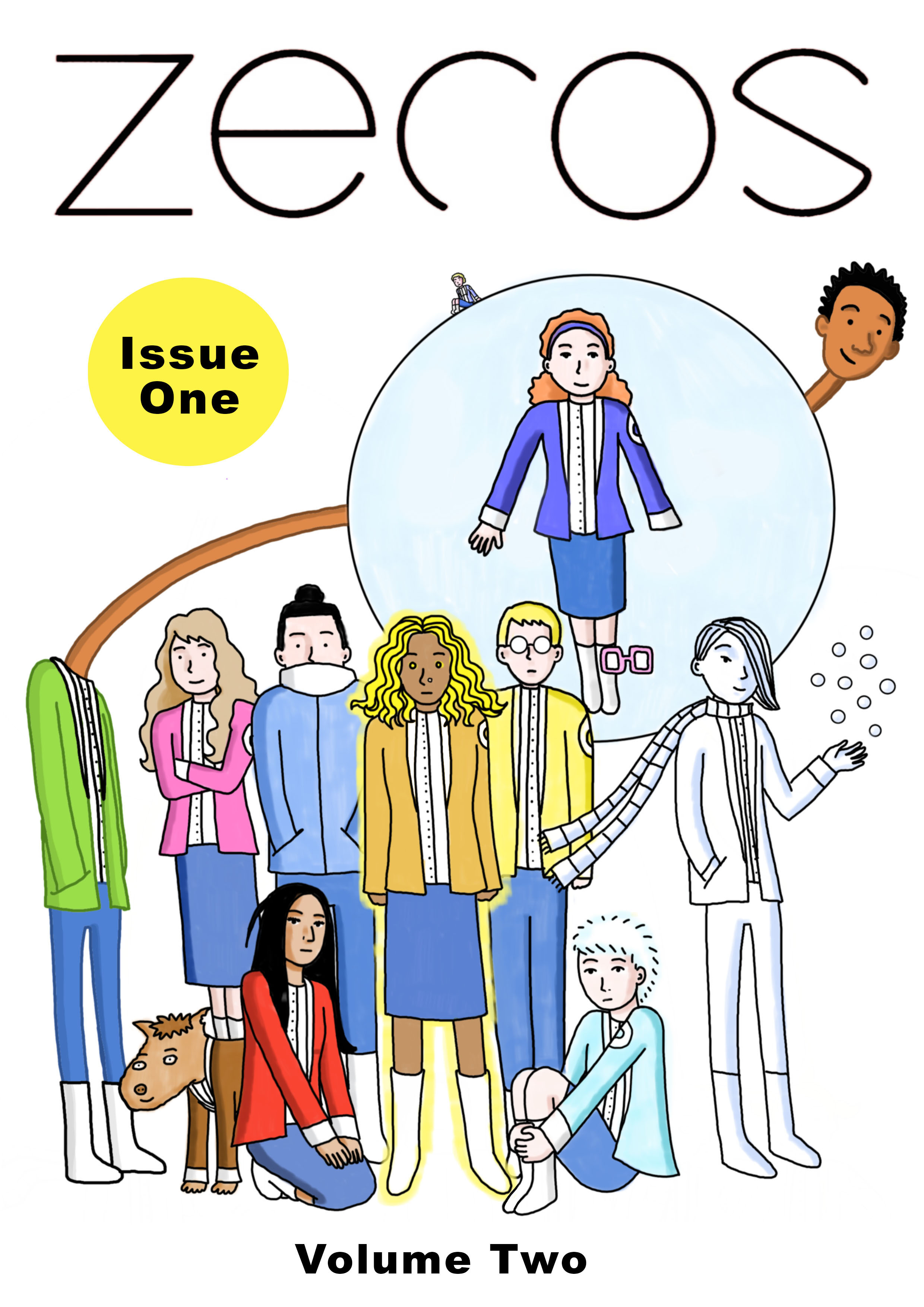 14 October 2020
Hi everyone – gosh I'm so bad at updating this News section, sorry! I'd definitely like to post more.
So what's been happening? Well, all of Zeros volume 1 is now available digitally on Comixology and Amazon Kindle (it literally took a few weeks to figure out how to get this big book on Amazon lol) – either in single issue form or as a full 180-page collection! I am not planning to release the book myself (I have nowhere to store any more books) but I'm going to try and get a publisher.
I have been working soooooOOOOoooooo hard on volume 2 – literally almost every day since I finished volume 1 towards the end of 2019 – and I really wanted to release some chapters during the lockdown, but I also wanted to just get ahead with the new volume.
It's looking like I will start releasing volume 2 right at the start of the new year – I've got some cunning plans – so stay tuned (please subscribe to the newsletter) and all will be revealed soon! Volume 2 is going to be verrrry exciting!
29 July 2019
The first Zeros issue is also available digitally on Comixology here: https://www.comixology.co.uk/Zeros-1/digital-comic/530743
So that's the first three chapters collected.
I released the brand new chapter 4 recently, and chapter 5 is due up soon!
11 June 2019
Thanks to everyone who checked Zeros out at the ICE Brighton comic con yesterday! It was so nice to see people of all ages connect with it.
Today I'm launching the story online! The first chapter is up on this website and I'm also putting the pages up on the Zeros Facebook page.
If you'd like a print copy of Zeros 1 (the A4 preview/sample issue), it's available through Paypal for just £3 – hopefully this link works: https://www.paypal.com/cgi-bin/webscr…
(If the link isn't working, please just pay £3 on Paypal to martrpeden@yahoo.co.uk)
So here we go! It's all very new and experimental for me, but I can promise you that some of the storylines will blow your socks off! I'm very excited about this new comic series.
31 May 2019
Chapter One is coming on Sunday 11 June! Chapter Two will be up on 18 June!
I'll be launching Zeros officially at Brighton's ICE comic con on Saturday 10 June with a special preview sample Zeros issue! ICE details here: https://brightoncomicexpo.wordpress.com