Zeros is available to read for free on this website, but you can buy it too!
**Print issue**
Zeros chapters 1 to 3 are available in a special A4 comic. Zeros issue 1 is 24 pages long and you can buy it from Martin for just £2 including postage. Just send the money on Paypal to martrpeden@yahoo.co.uk, and Martin will send a copy out to you with a badge and a little post-it note sketch.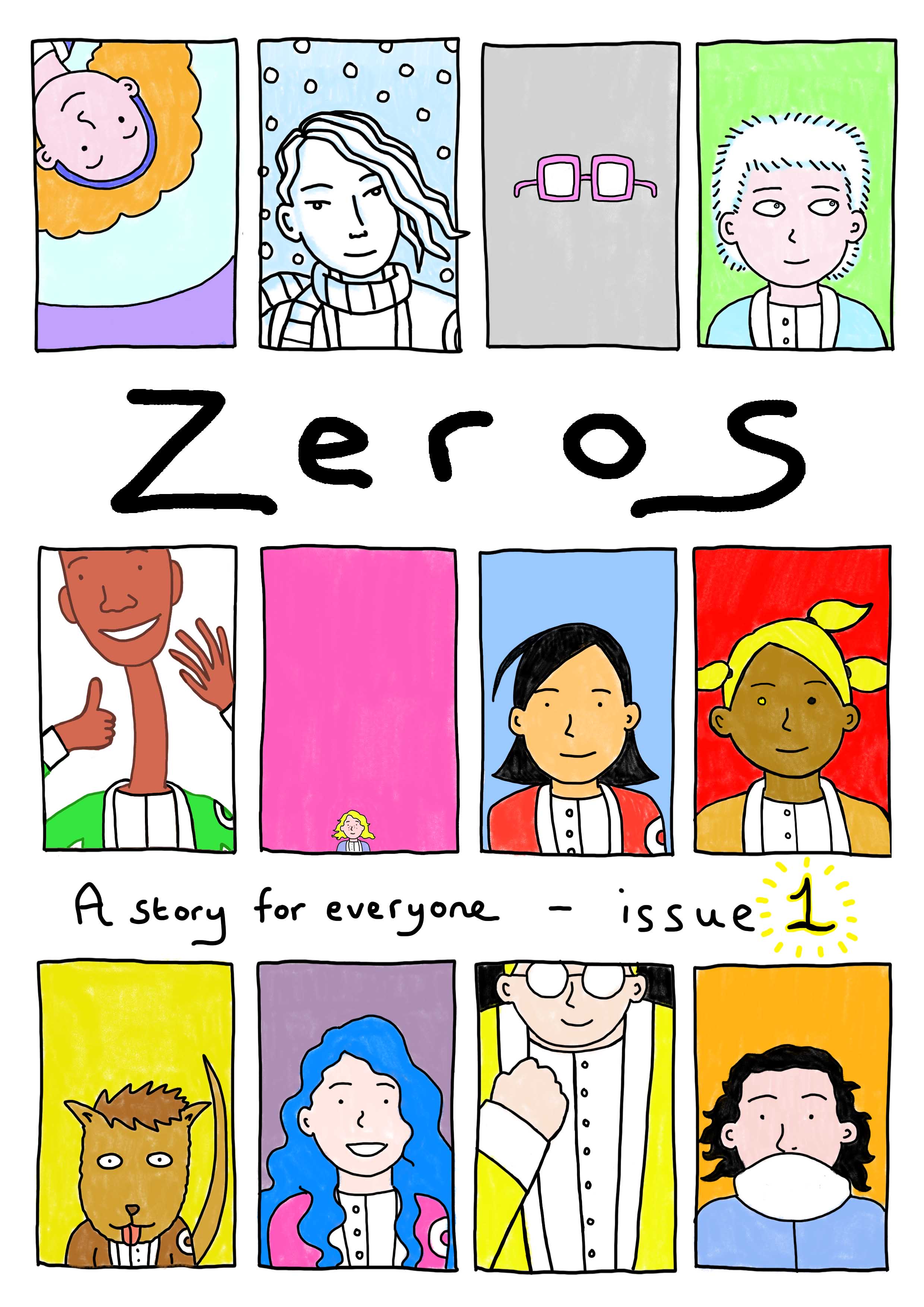 **Digital issues**
Zeros issues are also on sale digitally on Comixology and Amazon Kindle.
Issue 1 collects chapters 1 to 3 (same cover as above)
Issue 2 collects chapters 4 to 8:
Issue 3 collects chapters 9, 10 and four Zeros Short Stories (Josh, Rex, Lauren the Invisigirl and Yuki) (Note: Issue 3 is currently on Amazon Kindle but not on Comixology yet – it'll be up there in a few weeks time):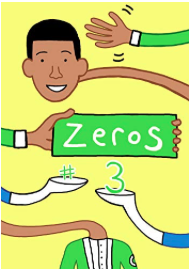 **Other comics**
Martin's other comics, Spandex and The O Men are also available digitally on Comixology and Amazon Kindle. These are for 18s & over/mature readers only.
Physical copies of The O Men (five books) and Spandex (eight issues) are also available from the websites for each series (Google them or just email Martin at martrpeden@yahoo.co.uk if you get stuck).